Case Studies
Understanding a business and how it needs to communicate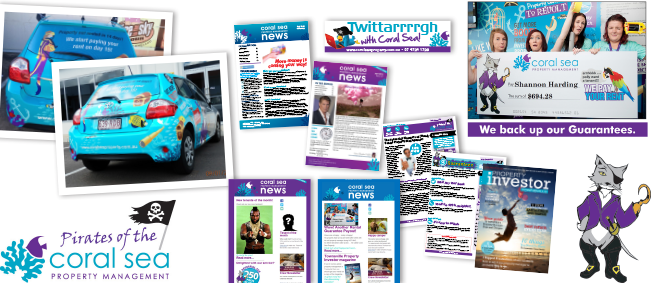 The team at Coral Sea Property have been working with Jasper Design since 2011. They can't believe they spent the previous 4 or 5 years without finding us!
In the time they have been working together with Jasper Design, we have been able to bring their brand, culture and character to life as no-one before was able to. We have taken the time to gain an intimate understanding of their business and exactly what message they want to send to the market, something they found difficult to achieve with previous design studios and marketing firms.
Once we uncovered exactly the message to be sent, we have been able to consistently "delight and surprise" them with our ability to come back with graphics and layouts "way beyond any expectation!"
"Our newsletters, business cards, external and internal marketing all look fantastic and convey exactly the message, character and culture we are trying to convey. I have no hesitation in recommending Kellies services to anyone who is looking for a commercial graphic artist who is both creative in the true sense of the word and has a very real understanding of business and our need to communicate effectively. Kellie, you rock!" - Shaun Podbury, CEO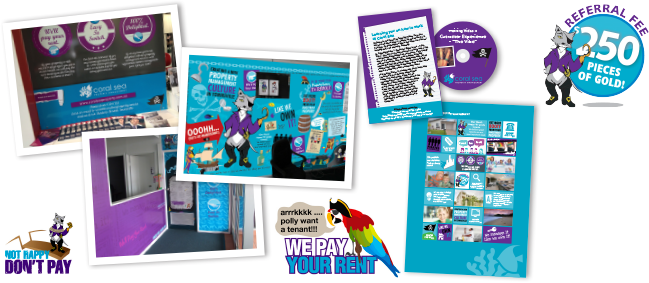 ---
A cut above the rest
One of Townsvilles's most established hair salons, Aileen Marshall Hair and Beauty have been utilising Jasper Design's services since 2001. Jasper Design's innovative and cost effective approach to marketing, advertising and communication helped the salon broadcast it's image to clients and potential customers for over 10 years. During this time we've produced a wide range of collateral across various departments including point of sale material, menus, pamphlets, brochures, business cards, press ads, pull-up banners, social media pages, gift certificates, outdoor signage and posters.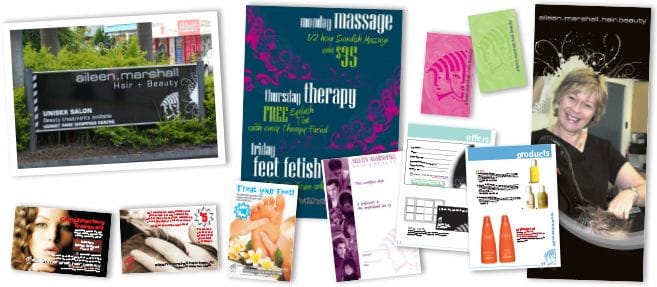 View Page
| 1 |