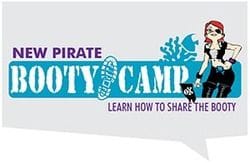 Logo design can be quite difficult, but it's not rocket science!
You want a clean, simple image that conveys your business and its brand.
The best logos use one or two colours, plain typfaces and clean lines. They are clear and recognisable whether they are 10mm high or 100m high.
A professionally designed logo from Jasper Design can give your business a unique image and competitive edge.
If you're starting a business, identity design is a great place to begin. It will help you to build your product or brand and make a lasting impression in the minds of potential customers.
Your logo should work for you both in every instance or marketing, and can be applied to many mediums. Therefore the development of a business logo design should be seen as an investment rather than a cost. After all, it filters right through all marketing collateral: business cards, letterheads, templates, style guides and websites, to print and multi-media campaigns.
> View our Logo Design gallery
Logo design strives to be representative of an organisations' ideals, goals, identity, even its vision. That's a big ask. Additionally, the logo should tie in to existing design elements prominent within the company's brand and colour palette. An effective company logo design will generate loyalty, trust and recognition
Our logo design service is a follows simple process that will give you the best results. We will submit 3 different logo concept designs to you. We will make changes to the design until you are happy with a design and supply working files and print ready files that can be carried over on any medium.
Our logo designs include:
Professional quality design
Fast turnaround
100% UNIQUE DESIGN
Files supplied as EPS, PDF and JPG
Full colour and black and white versions
Electronic Style Guide (pdf) showing colours and fonts
Complete ownership/ reproduction rights once invoice is paid in full